WINONA — Two candidates for Winona County auditor-treasurer are on the ballots for the 2022 general election: Chesli Wilbright and John Eger. The candidates explained to the Post Bulletin why they are running for office and what their priorities will be if elected.
Here are the candidates vying for the Winona County Auditor-Treasurer position.
Occupation: Certified recovery specialist and substitute teacher.
Education: Masters in Educational Leadership (complete by December 2022).
Why are you running for election? I decided to run to give back to Winona County for all it and its people have done for me. I also have the management background, education and experience of managing small and large departments to get the job done.
What are the three most important issues for you as a candidate?
Increase transparency for the public. The last two presidential elections have been hotly contested and both sides have asked questions. I want everyone in Winona County, regardless of party affiliation, to have confidence in how our elections are going in Winona County. There are things the Auditor-Treasurer can do to facilitate that, and I intend to do them. Many questions have been posed to our current Auditor-Treasurer which have not been answered to the satisfaction of many constituents. I believe that communication with the public can be improved.
Many voters don't know what the Auditor-Treasurer does in Winona County. That has to change, because it's such an important job. The Auditor-Treasurer administers the DMV, collects taxes and fees, and conducts elections in Winona County. It is a huge job that requires the experience, education and skills that I have developed over the past 30 years. I will also use my business experience to reduce costs and improve service in every area. Winona County is facing a steep tax increase, so every dollar should be spent as wisely as possible. The status quo will no longer work. I am an outsider who will bring a fresh look to all of this.
Currently in the office of the auditor-treasurer, the employees of this ministry sit on electoral commissions and as electoral judges. I consider this to be a conflict of interest and will put an end to it. The people of the department, and the county as a whole, are its greatest asset. I will strive to get their opinions on what works and what doesn't and implement changes based on those recommendations. I will also ensure that everyone in this department has the skills and any additional training they need to be successful in their careers. We'll also be revamping our technology, so contributors can do more online. This should reduce waiting and processing times for citizens.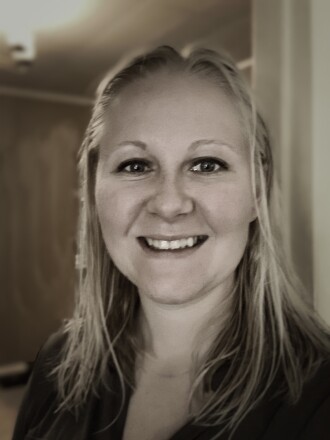 Occupation: Winona County Assistant Auditor-Treasurer.
Education: Bachelor's degree in finance.
Why are you running for election? As the current Assistant Auditor-Treasurer, I know the responsibilities of the office and appreciate the work we do. The office of the A/T is tasked with a wide range of responsibilities, including calculating and distributing taxes, administering elections, maintaining parcel records, and custodial of county funds. Given the complexity of the role, having someone with experience in these tasks is essential for a smooth transition after Sandra's (Suchla) retirement. I already have a working relationship with many of the agencies, cities and townships we work with in my current role as A/T Assistant. That being said, I will not be complacent. I will keep an open mind and seek collaboration when it comes to finding better ways of doing things. There is always room for improvement.
What are the three most important issues for you as a candidate? My priorities as Auditor-Treasurer will be customer service, voter confidence and continuous improvement. Many of our responsibilities are complex and naturally raise questions/concerns; I will listen to community concerns and be available to answer any questions that may arise. As a permanent resident, I look forward to serving the people of Winona County.
Election Day is November 8, 2022. Find voting information at
www.sos.state.mn.us/elections-voting/
. Candidate responses have been edited for clarity and Post Bulletin News style.
window.fbAsyncInit = function() { FB.init({
appId : '639461793855231',
xfbml : true, version : 'v2.9' }); };
(function(d, s, id){ var js, fjs = d.getElementsByTagName(s)[0]; if (d.getElementById(id)) {return;} js = d.createElement(s); js.id = id; js.src = "https://connect.facebook.net/en_US/sdk.js"; fjs.parentNode.insertBefore(js, fjs); }(document, 'script', 'facebook-jssdk'));